Color Palettes Part 1: Online Tools & Inspiration
I didn't realize until I started working on this post, that I have a LOT to say about color palettes! I guess that probably doesn't come as a huge surprise to most of you – I am a graphic designer after all. I've decided to break up my palette posturing into multiple posts. Today's edition: my favorite online color palette tools and places to find color inspiration.
Palette Tools & Inspiration: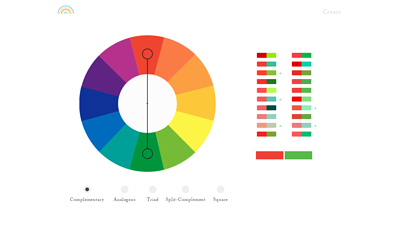 This easy web app is a great place to start learning about different types of color palettes without getting in over your head. You'll see lots of examples of each as you click through the color wheel. The page generates multiple examples of the palette in use as you go.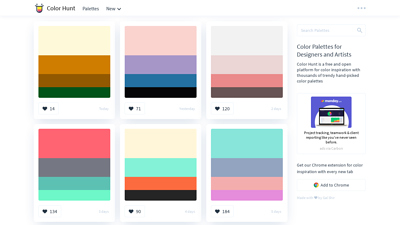 A simple wall of color palette inspiration. You can also install the Color Hunt Chrome App to get a different color palette every time you open a new tab!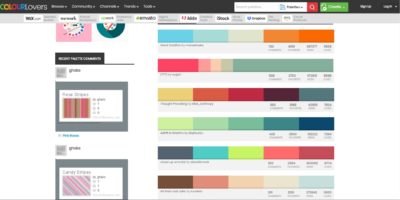 Colour Lovers is an entire social media site dedicated to sharing color palettes! Browse for something to inspire you or share your own with the Colour Lovers community.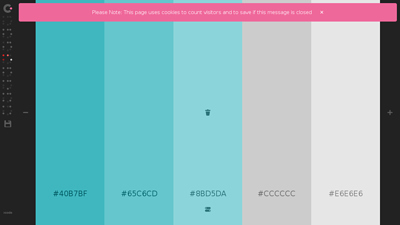 Focus on nothing but color with this full screen color palette builder. Move your mouse left and right to change hue, up and down for value (brightness) and use your scroll wheel to control saturation.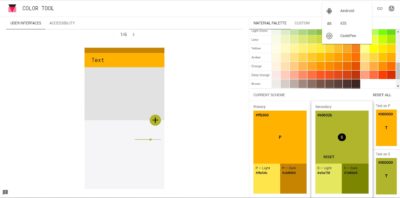 This palette tool is primarily for web designers and app developers. Simply pick a primary and secondary color, and it will generate light and dark varients, text colors and UI mock-ups for you.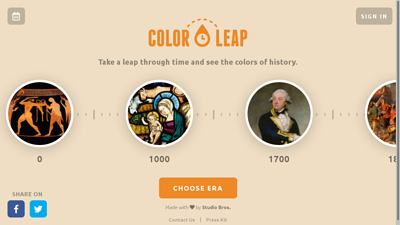 Have a specific era that you want to evoke in you design? Color Leap will show you palettes from different periods in art history!

Other Color Tools & Resources: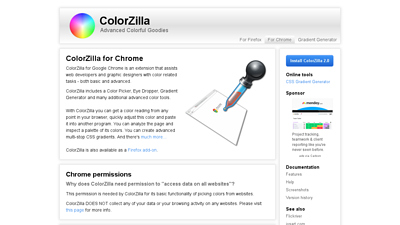 I'd loose my mind without this one, folks. ColorZilla adds an eyedropper tool to Chrome or Firefox! It copies the hex code or RGB values (depending on your settings) of whatever you click on to your clipboard automatically.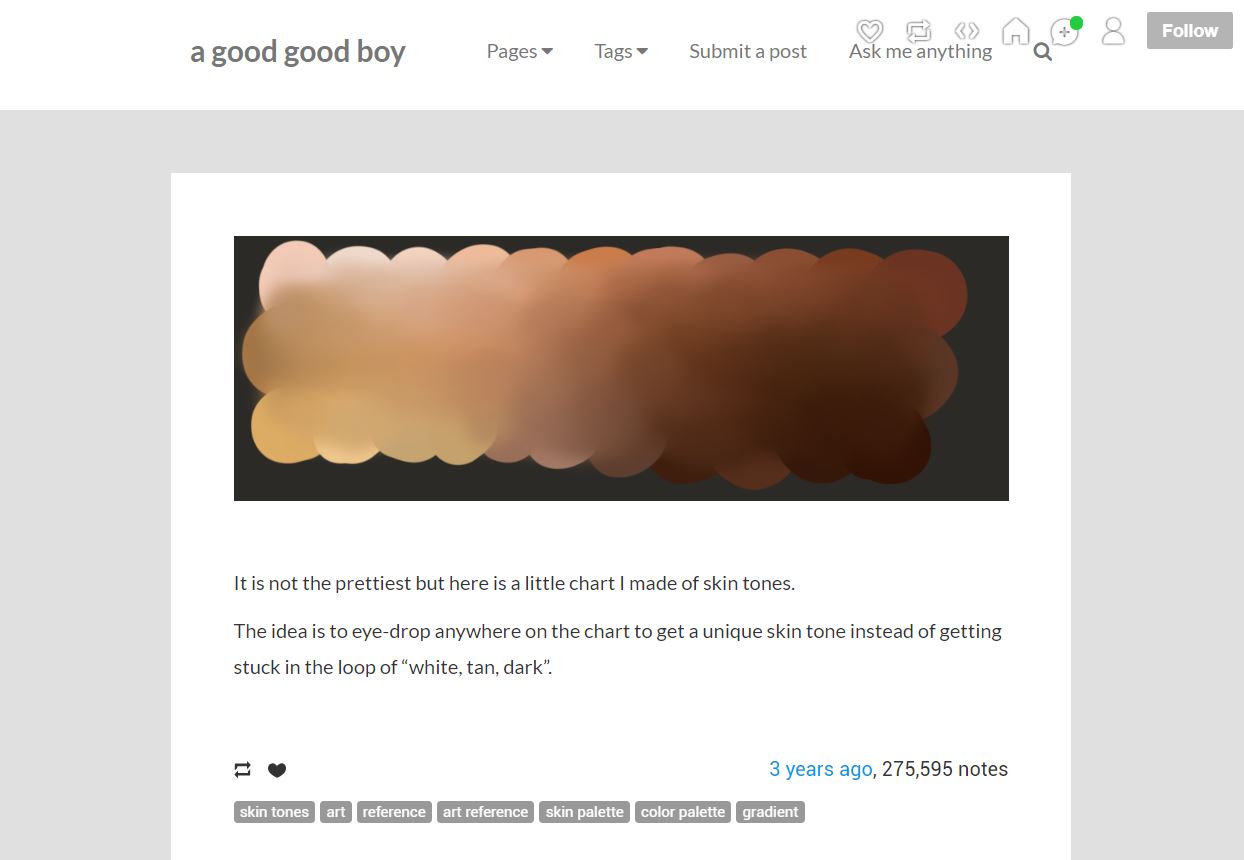 This little chart may not look like much, but it's incredibly handy for generating skin tones. Anywhere you click with the eyedropper will give you a different realistic but unique skintone.

No comments.